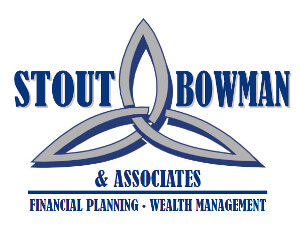 Stout
Bowman
Financial Planning
Wealth Management
---
Copyright © 2012-
?
Stout Bowman & Associates, LLC. All Rights Reserved.
555 Gettysburg Pike Suite C-100, Mechanicsburg, PA 17055
717-761-2040
Our Financial Planning Process and Why Planning Is Important
Putting trust and integrity first, we make financial planning understandable and comfortable every step of the way. The Financial Planning process that we provide is comprehensive and unbiased. We do not work for a particular company or financial institution; we only work for you.
Financial Planning encompasses all facets of your life and begins with a consultation designed to get to know you, your family, your concerns and your goals. With a team approach, we will then analyze the plan's output data to prepare recommendations that are designed to make the next steps towards reaching your goals as simple and understandable as possible. It's like putting together the pieces of a puzzle, some fit very well, some pieces are missing, and some don't belong. You can even include your own attorney and CPA as part of the process.
Every recommendation is tailored specific to you, with your best interest in mind. Individuals respond differently to communication, presentation and explanation styles, and it is extremely important for us to address those styles and meet your expectations. Every investment client is first a financial planning client; it's important to go through that process before making any professional investment recommendations.
---
Good Stuff On Our Website
---
---
Articles On Our Website
Cybersecurity is a prominent subject in the news these days, from email hacking to corporate data breaches to cyber weapons. With so much of our commerce being transacted digitally, it is imperative that everyone focus on addressing their vulnerability on a personal level rather than simply hope that your financial institutions are secure. We have written an article that describes a real-world identity theft and provides a checklist of what you must do to protect yourself. You really need to learn more about cyber security.
---
Social Security (along with Medicare) may be the most important retirement planning subject that you need to get right, especially since there is little chance of a "do-over" if you select the wrong (or least effective) claiming option. We use a modeling tool that takes your projected Social Security benefits and analyzes hundreds of possible claiming options to present you with the best solution, as well as a method of comparing alternatives. Learn how this tool can give your more confidence in your ultimate decision.
---
If you are working and contributing your Medicare taxes until you turn 65, and sign up for Medicare Part A and Part B, as well as the optional Part D and a Part B supplement, you can at least avoid the pitfalls inherent in a late enrollment. But what if you're still working at 65 and beyond? There are many circumstances that can cause your enrollment to be delayed or your monthly cost to increase. You need to know these Medicare pitfalls long before it's time to enroll.
---
What should be a simple annual transaction can be fraught with peril. Get your required minimum distribution (RMD) wrong, and the IRS can charge you a substantial penalty on the difference between the amount you withdrew and the amount you were required to withdraw. Do you have non-deductible contributions in any of your IRA or employer accounts? Make sure you handle the tax on the withdrawal properly. Do you know what a Qualified Charitable Distribution is? How about a Qualified Longevity Annuity Contract? You need to learn about these complications to the IRS RMD rules to properly plan for your retirement.
---
What do Jerry Orbach, Robert Wagner, Henry Winkler, Fred Thompson and Tom Selleck have in common (besides their celebrity status)? They have all been spokespersons for various reverse mortgage companies. Oftentimes, something that is heavily marked can be a bad investment (we're looking at you, gold!). However, like most financial planning solutions, it has a specific purpose that can provide a particular benefit or address a measurable risk. As you approach age 62 (the minimum age allowed for a reverse mortgage), you should understand the benefits and risks involved with reverse mortgages.
News and Education
Yahoo! Finance, CNBC and MarketWatch.
Many news organizations offer what is called a Rich Site Summary (RSS) feed, a listing of the latest changes to their site's content. We have subscribed to several of these news feeds and present a list of their latest ten articles on a page on this website to save our clients the hassle of going to multiple websites just to see what is available. Currently, we subscribe to
---
Investopedia and NerdWallet.
At Stout Bowman every investment client is first a financial planning client; it's important to go through that process before we make any professional investment recommendations. Therefore, we strive to make financial planning understandable and comfortable every step of the way. One way to do that is to provide our clients access to financial education resources. To that end, we have subscribed to educational websites to receive their news feeds and present a list of their latest ten articles on a page on this website. Currently, we subscribe to